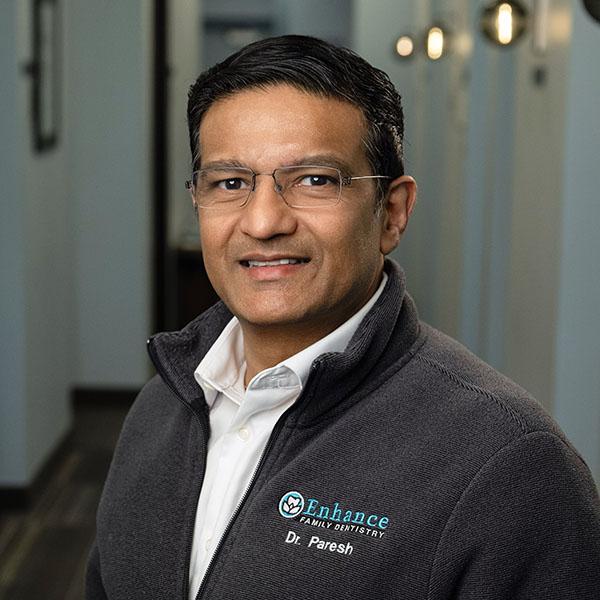 Dr. Paresh Shrimankar, DDS, MSC
General Dentistry
Dr. Paresh Shrimankar graduated from the University of Michigan in 1999 and has practiced in Ann Arbor ever since. His goal is to provide excellent, long-lasting dentistry to each and every individual, using careful technique and a comfortable touch. He has had extensive training in the newest advances in Dentistry, including Preventive as well as Restorative Dentistry.
Twenty years of rigorous training has enabled him to navigate complex treatment plans involving Dental Implants, Orthodontics, as well as Invisalign. He is responsible for bringing the latest dental technologies to the practice, including Dental Implants, 3D Xray machine, Invisalign, Digital scanners, as well as 3-D Digital printers. He believes in harnessing the technology to provide the most cost-effective treatment to all patients.
Dr. Shrimankar has also mentored several dentists over the years so that they too can provide high quality, versatile dentistry to their patients. In addition, he has created a highly efficient practice management system that allows dental office employees to work together as a well-trained team so as to provide the best possible treatment and service to all patients.